FocusWorks are currently running an indiegogo campaign to sell their latest top, the Chronograph. This top comes off the back of the extremely popular Supercollider 2 spinning top which ran in October of 2016. FocusWorks have been making tops since 2015, and while they also have an etsy shop selling their less extreme models they occasionally come out with gems which they release on Indiegogo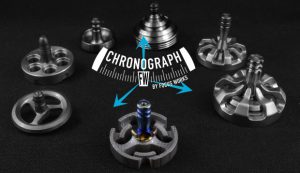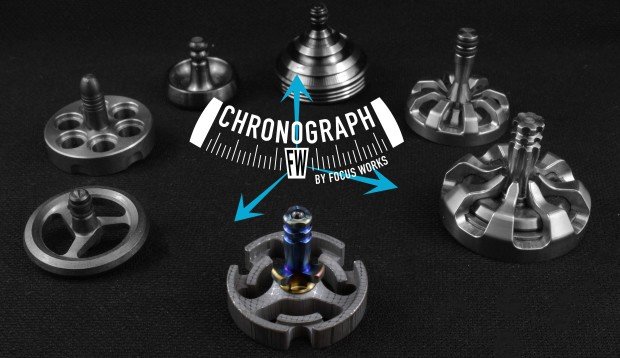 The name chronograph stems from the mirroring of precision and elegance in the gears of a clock, and that involved in making a top.
FocusWorks Chronograph
The chronograph comes in two different forms, the performance, and the elite models. These have totally different designs of the body section, but share a stem. Both are also 2-piece tops (if you don't count the bearings). A unique feature of this top is that it comes with a bearing both on the top and the bottom, so technically it can be spun both ways round (although spinning "upside down" is extremely difficult). The standard material creations come with a ceramic bearing, whereas the exotic materials are blessed with a ruby bearing. Although ruby is not as tough as ceramic, it does add a far more elegant touch to the top.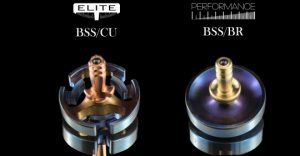 Elite tops come in at $100, with a bit more being added for the exotic materials like Timascus, blued titanium and Spirograph Damascus. while the performance models come in at just $75, but there is no option of exotic materials on those.
The Indiegogo campaign can be found here, but hurry as backing ends on the 1st of April 2017, although their regular tops will still be available on their etsy store.