Spin-Things Everest Cashmere Hank
£12.00 – £14.00
Everest Height, and Cashmere hank.
Description
This Hank, or cloth, was specifically designed to compliment the Spin-Things spin base, and spinning tops in general.
There are two coloured designs, blue/blue/blue, and red/black/grey. Both feature the Everest design on one side, and 100% Nepalese Pashmina on the other side.
Pashmina is the word for Cashmere that comes from Nepal as opposed to India.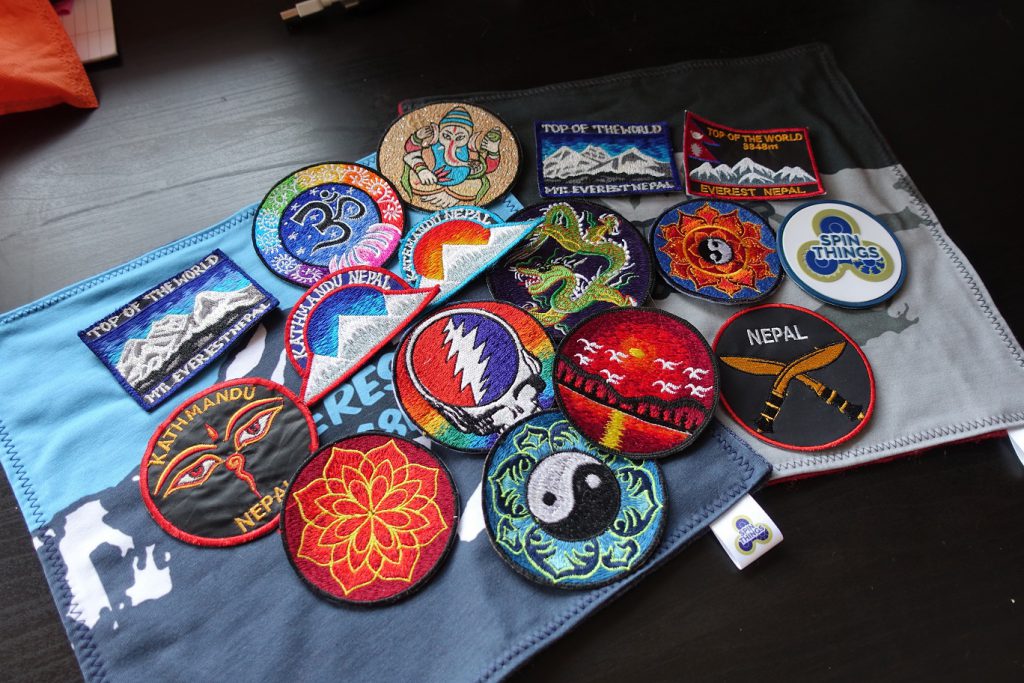 The whole idea behind this hank was to give money and business to the local community whilst we were on our expedition to Nepal, and Everest Base Camp. The Pashmina was bought in Kathmandu, as well as the patches. Each hank will ship with a FREE randomly assigned patch.
Sizes:
Regular: 25 x 25 cm (10cxc10 in)
Large: 30 x 30 (12 xc12 in)
The size may vary very fractionally due to material cutting.
Additional information
| | |
| --- | --- |
| Dimensions | N/A |
| Size & Colour | Regular Red, Large Red, Regular Blue, Large Blue |