Spinetic are fast becoming the top name in the world of budget fidget spinners. With the line of basic spinners they have become known in the fidget spinner community for making quality products at a fraction of the cost of some of their competitors. Their business model is such that they make their own spinners but also sell other brands of spinner on their site. The latest of which is the Spin for a cause section

Spinetic Spin for a Cause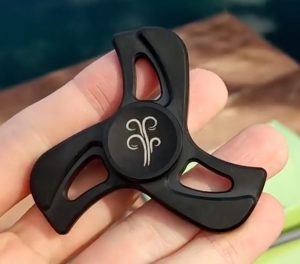 This line of spinners comes in black, matte or rainbow, but that's not their defining factor. As the name suggests a portion of the proceeds from this spinner go to the EESI (Environmental and Energy Standards Institute). The institute focuses on making sure that policy makers in the US government have more access to fact based information concerning energy and environmental issues.
This particular spinner and especially the rainbow model has a refreshing design, and some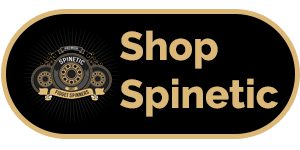 surprising heft when held sideways. Clearly manufactured to mimic a wind turbine, it is a perfect design for a fidget spinner. Although there is only one direction available, so if you spin your fidget spinners anti clockwise, it may be a bit cumbersome, although will still work fine.
What is exciting about this range of spinners is that it opens the door for more charity spinners. Here's hoping that this craze can take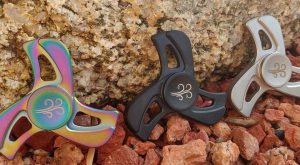 off like the charity wristbands craze of the mid 2000's because we could use a bit more of that positivity going around. Similarly, with the known health benefits associated with fidget spinners and their ability to aid people with anxiety or concentration problems, there is a definite scope for various ranges of charities to get involved.
Although the Spinergy sold out extremely fast, they will be restocking soon, and you can join the waitlist now. Shop Spinetic here