Amazon is probably the best place to buy a budget fidget spinner. Apart from their renouned great service and range, this is because even though spinners can be found cheaper elsewhere, most of their spinners are within a day or two of delivery. The cheaper spinners that can be found on the likes of eBay or Ali Express often take several weeks to arrive, and for those of us with idol hands, we want it now, not in a few weeks.





So, what are the best fidget spinners on amazon? Well, for the most part you will be deciding from the different budget fidget spinner models. Most of the high end fidget spinners are sold directly from their makers, so you need to either go to their Facebook pages or websites to buy those.
Best Fidget Spinners on Amazon
Here are our favourite budget spinners available right now on amazon, all for under $20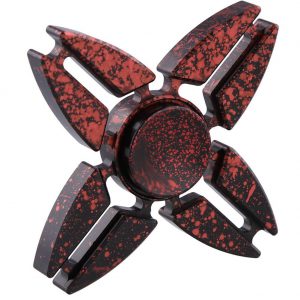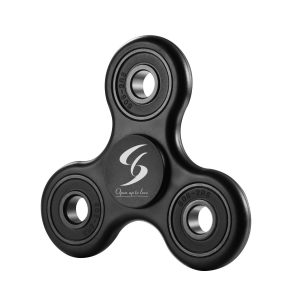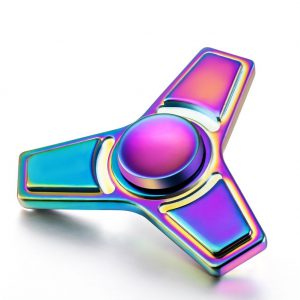 However, on amazon there are a couple of different factors to choose from. The first of which is the bearing. If you are new to fidget spinners then the first thing you must know is that a good bearing is crucial. Without one the spinner can be loud, crunchy and not spin for very long. There are three main kinds of bearing: all metal, all plastic, and hybrid. And each has its own merit, but there is no visual difference from the outside.
The second factor is design. Most spinners come with three arms, and at the moment there aren't any two arm spinners on amazon that are much good. There are some cheap knock-off versions of the Torqbar, but we do not recommend those.
The best bearing option however is a hybrid bearing. This is because the mixed bearing plays to the strengths of each material. A hybrid bearing generally uses a steel ball, with ceramic stoppers. Ceramic is actually harder that the metal, and so the stoppers won't wear down before the ball bearings.  However, because this is the best bearing, it is often a little bit more expensive so not all spinners come with one. Almost all spinners do have the same size bearing (22mm) which means you can easily buy a bearing and customise your spinner for better, higher quality spins.