Billetspin is a company that have been making precision spinning tops since 2015. They specialise in this "functional art" and have been world leaders in it for years now. However, their spinning tops are released in batches, and never remade.
The limited nature of each top means that it is not always easy to get the spinning top that you want. A first visit to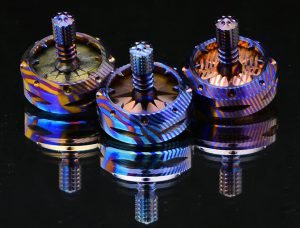 the Billetspin website will show a multitude of very cool spinning tops that are all either "Sold Out" or "Discontinued", so how do you buy them if they're always sold out?
How to Buy a Billetspin Spinning Top
There are two ways to buy a Billetspin top, either directly from them, or on the secondary market. However both have their limitations, and their advantages. Billetspin sell their tops either on their website, Facebook page, or on Indiegogo, but they have been known to offer limited runs on Etsy.
Direct from Billetspin
This is the best option if you want the best product directly from the makers. However, most of their spinning tops sell out within minutes. Or sometimes even seconds. For example, in early 2017 the Nexus sold over 300 units in under 90 seconds. So, if you want one, you are going to need to be fast.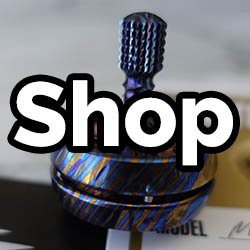 The only way to know when new tops are going to be released on the website is to look at the countdown timer at the bottom of the Billetspin website. However, this doesn't account for releases on Indiegogo, or on the Facebook group.
The best way to stay informed is to join the Billetspin Facebook group. Here you will find all the information on upcoming designs, and also a great group of accommodating people.
The issue here is that once a top has stopped being made, it is never returned to. So if there is a specific design like the K2, or the Navigator that you want, you will have to purchase on the secondary market
Secondary Market
There is a large enough number of tops out in the wild, that now there is a significant market of pre-owned tops. These can range from being mint condition, never spun spinning tops, to battered and bruised models.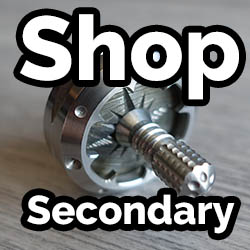 The benefit to the secondary market is that you can find an array of different tops that are no longer being made. So, if there's one particular design you really want, then you should be able to find it with a bit of time.
The secondary market exists almost solely on Facebook. There is however a dedicated Facebook Group, just for the sale of Billetspin Tops.
The drawback with buying on the secondary market is that you will have to pay a little bit more than retail to get the one that you want. You also have to evaluate the condition of the top, as they may not always be brand new.
Regardless, most new customers of Billetspin have been able to acquire considerable collections using only the secondary market.
How much is a Billetspin Spinning Top
The spinning tops themselves range greatly in price. Modern designs range from around $75 for a basic single piece design like the Torus, up to $900 for a piece of art like the Bathgate. What this means is that there likely a price to suit most consumers.
The more elaborate the design, the more the top will cost. There are then materials to consider. Basic materials such as steel and copper cost considerably less than materials like Timascus, Damascus Steel, or Mokume. You can visit our complete Materials Guide to learn more.
The best way to find a price is to take a look through The Vault, and find a design you like. Here you will also find the retail price. You can then use this information to inform your future purchases, or head over to the Billetspin Sales Facebook Group to try and find a particular model.